As expected, chanel has a new beauty products to be on the market.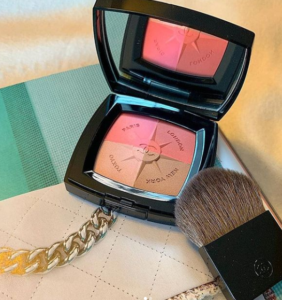 As you can see in the picture, this product has four color Numbers in one plate, which is very convenient to carry. And it comes with a small brush, also can be a lot more convenient. You can choose the color that likes according to oneself be fond of, no matter which kind of color, can let your complexion become very good.
As of now this will not be available in dept stores!! #LimitedEdition #chanelexclusive .
Use code INTHEBAG for free overnight shipping. There's a link in my story to purchase the powder. ..