The new product of blue blood is coming. Please refer to the following information for details.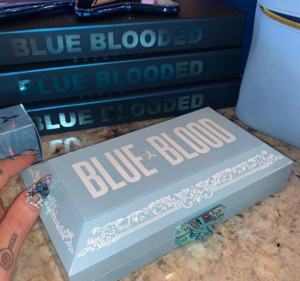 I'm sure when you first saw the packaging of this product, you probably thought of princess elsa from frozen. yes, because my first feeling is the same.
Here's a #SneakPeek of @jeffreestar new palette. I also see a matching blue star mirror and makeup bag. Not sure what's in the small package next to his hand. Maybe a lip scrub?? …18 shades. Extreme payoff. Packaging is a hybrid of a luxury jewelry box & coffin .Full reveal of the collection will be up on his channel tomorrow 3/15.