Look at the picture, this is the lipstick that Nars will be coming.
There are four colors in the new lipstick, which are similar to dark purple, lilac, barbie powder and orange pink.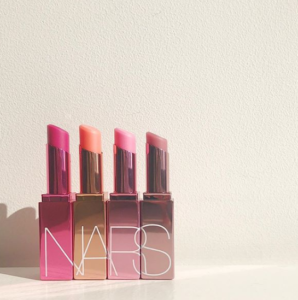 The appeal of NARS is that it has real qualities that are irresistible: glamour, confidence, style and edgy.Whether you need a stylish accessory, a guilty pleasure, or a full range of makeup products, NARS can meet your endless imagination needs and various situations. So, the new lipstick is the same idea, full of charm and fashion.There was an irresistible impulse on the part of the ladies.