FEMMUE air cushion foundation is coming soon. Please swipe to see the details.
This is a beauty makeup brand from South Korea. It is a household name in South Korea. Now, it has gradually stepped onto the international stage. This air cushion foundation is known for being light and sun resistant, so let's look forward to it.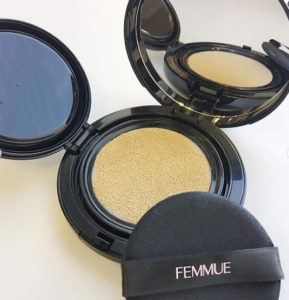 The "breathable foundation for skin" has been made into a conversational foundation with the theme of "moisturizing texture, covering pores and dullness, achieving transparent and shiny skin". 
The abelogg pad.
SPF23 PA + +,
4,500 yen for each color.
Do you think it's cheap and fine?