Make Up For Ever Lets Gold Palette is coming soon. Swipe to see more .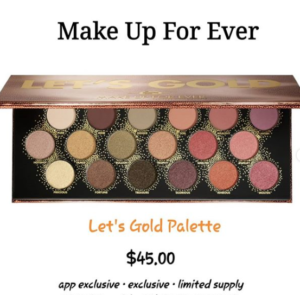 "A palette featuring a pro quality, buildable shadow formula in 18 earth tone shades with 3 different finishes: The matte shades absorb the light and bring depth to the eyes. The metal shades add subtle shine and light. The chrome shades give the look festive sparkle and shimmer." ..
.
Also available for early access on the @sephora App. To purchase from the website add the palette to your love's list, then go to your loves list. From there you can add it to your cart. ..