As you can see below,Clarins has two new products coming.Please swipe for details.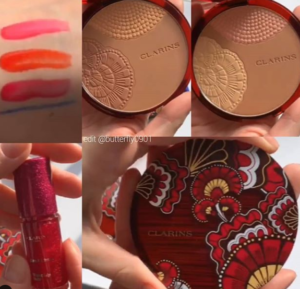 (the picture is from my friend)
The two new products are Summer 2019 and Clarins Sun kissed Summer. Bronzer Soleil 01 Sunset Glow, 02 Sunrise Glow. Waterproof Eyeliner 07 Blue Lily. .. Water Lip Stain 04 Sparkling Violet, 05 Sparkling Rose, & 06 Sparkling Red. But by looking at the pictures, you can see that the exterior elements are very novel and full of national style.  Sorry I don't have a launch date. I don't own any of their bronzers but that might change this year. You know me and packaging lol. ..