The most distinctive lipstick of lancome is coming, not just lancome, but I think the most distinctive lipstick.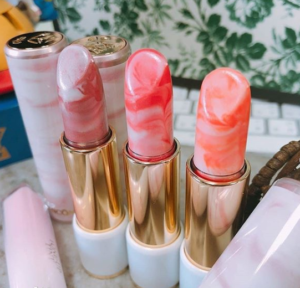 "Conditioning color and care lip balm enriched with proxylane and rose oil to smooth and moisturize with a natural touch. Blends swirls of color with a nourishing balm formula for naturally luscious lips."
3 shades:
601 Rose Nu Marble. ..
602 Pink Marble. ..
603 Coral Marble. ..
.
I have know idea why I'm completely obsessed with these?? Something is seriously wrong with me! I woke up around 5am to check these and literally watched lancome update the site and each color became available. Who does that?
.
I reached out to a couple friends at different dept stores but they had no info. I'm not sure if they will be available at other retailers. I'm just happy we got them.