To mark the brand's 50th anniversary, clinique introduced 50 new lipstick colors.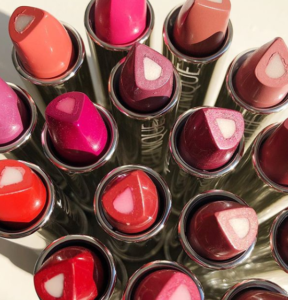 As you can see, clinique's commemorative lipstick this time is "sandwich". And this layer "sandwich" feel like water droplets, on behalf of moisture.
In fact, in the center of the lip, a peptide is added that promotes collagen production. The color changes are so varied that you can enjoy them in everyday use, at work, at women's parties, on dates, etc. 
Reynick's exciting lipstick
All 50 colors (34 of which are online only)
Since clinique's lipstick is an anniversary look,S o, I think it's worth having one , and look forward to it.