Recently,NARS has released many new lipsticks, and today I will introduce another one to you.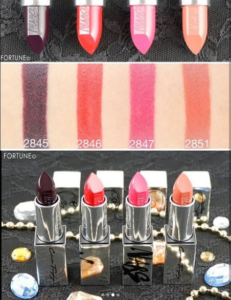 (The picture is from my friend)
#ConnorTingleyLipstick $34.
The lipstick numbering in Asia is different than ours. 
2845 Madura deep purple.
2846 Canoga bright orange red.
2847 Arnera bright pink.
2851 Carrera light beige terracotta. 
As you can see in the picture, the four colors of this lipstick are very representative, from the adolescent girl barbie powder, to sexy hot deep purple, can be said to cover the needs of all ages. It also covers the needs of various professions.
But I'm not sure if this will be available at other retailers. ..