Kylie Cosmetics is coming out with 28 new single eyeshadows.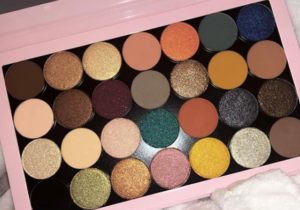 As shown in the picture, as you can see the outline of this eye shadow. This eye shadow covers two different types of eye shadow, the one with buling buling and the one with normal plain color.Technically they're not "new". They're popular shades from previous palettes. 4 of the colors are brand new. But this eyeshadow really covers a wide range of colors, from black to white, from all shades to all tints, so one eyeshadow will do the trick.
As for its other specific information, see my message. Last but not least, it will be available on March 15th.