New Stunning Eyeshadows From Touch Of Glam Beauty is coming soon.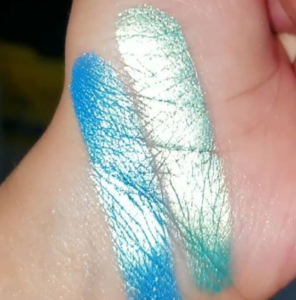 When you see the above painting, your first impression must be the mermaid from the deep sea, full of romance and mystery. That's right, because the eye shadow color is so high profile, cool and dreamy. Although I have no specific information about its launch. But let's all look forward to it.
I'll keep you posted on the launch date. Yes I will absolutely be getting them! She has one more beautiful surprise that I can't share but trust me you need it! Use BUTTERFLY15 to save 15% on your order. (Affiliate).