There are 8 shades rose lipsticks coming soon. If you want to know what it looks like, Just look!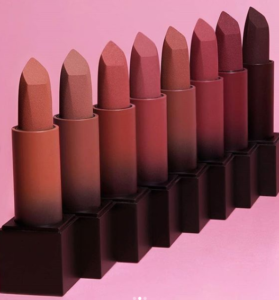 Matte power bullet – a lipstick packed with most insane pigmentation. Every single lipstick shade has a different formula to ensure that each one delivers maximum comfort and maximum pigmentation, so each is as comfortable as it is pigmented. The unique diamond  shaped bullet allows you to get precise application so that you can quickly and easily fill and shape the lips while you're on the go.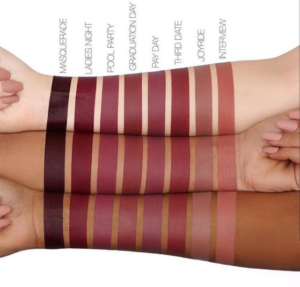 8 beautiful shades that reflect the beauty of the rose. Huda created warm and cool shades to ensure you can find one that will look amazing on you! The Rose Collection lipsticks will be $25 each.