A new palette for eyes and brows of Clarins is coming soon.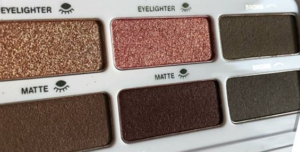 They have a cute new palette for eyes and brows. The lid has holographic eyes that blink when you tilt it . #Ready In A Flash Eyes & Brow Palette $42. Only available at #Clarins . A 6 shadow eye palette that illuminates lids, visible widens eyes and sculpts brows so you're selfie ready in a flash. Single ombre eye shadows now available at macys and saks . But they do not have the blue.
Take advantage of Clarins Friends & Family Sale and save up to 25%! Purchase 1 item = 15%. 2 items = 20%. 3+ items = 25% but you have to spend $75 after discounts to get free shipping.