I'm sure you can also see guerlain's new product in picture below. Swipe for details.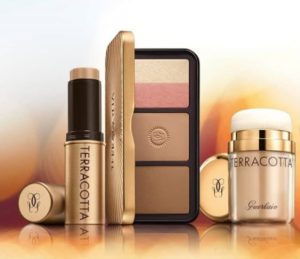 Guerlain, as you know, was founded in 1828 and specializes in perfumes, cosmetics and skincare products.Moet hennessy – Louis vuitton group products. .
#GuerlainSummer2019 is big and beautiful. There are 3 separate collections.
. #TerracottaSummer2019
#TerracottaSkin Foundation Stick 6 shades. ..
#TerracottaSkin Highlighter Stick 4 shades. ..
#TerracottaContourandGlow Palette
1 universal shade. ..
#TerracottaTouch Loose Powder On The Go.
3 shades. ..
#GuerlainBronzingandBlush Powder Duo's. Both of these are beautiful. I wish the gold wasn't an overspray. ..
.#GuerlainEndlessLove Collection
#MeteoritesBubbleBlush Gel Blush
#GuerlainMeteoritesSummer2019
#TerracottaWooden Bronzer & Blush.
#GuerlainRougeG Lipsticks.
I'm in love with the meteorites! I definitely want/need those . ..
.Expect your wallet to be empty in May.
At least we have a little time to save up.