There are more shades of mac lipstick are coming soon. Soft touch misty matte kiss of color. 
8 new shades will be joining the #PowderKiss line. These have already launched overseas. They're supposed to arrive in the US later this month .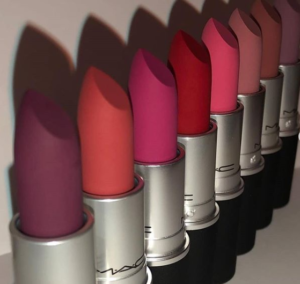 The picture above is a sample of these eight colors:
P For Potent (mid tone purple).
Stay Curious (muted pinky red).
Velvet Punch (bright cool fuschia).
Werk Werk Werk (cool red). ..
Sexy But Sweet (bright yellow pink).
Reverence (soft yellow pink). ..
Sultry Move (bright rose brown).
Ripened (greyed lavender). ..
They cover almost all the ladies' needs in red.Can be said to be the most complete color lipstick brand. Stay tuned, please.