Special Edition #Rouge Dior Valentine's Day Lipstick in 3 shades. All of the shades are permanent.
All of the shades are permanent. The ☆ & ❤ printed on the bullet makes them # Limited Edition. And it's only $37.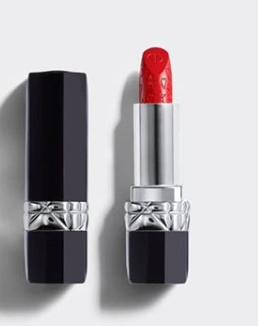 080 Red Smile , 520 Feel Good ,and as for 999 I believe these will only be available at Dior. They are advertised that way. ..
The innovation of dior lipstick lies in the pattern printed on the lipstick paste. It can be said that it fits the theme of valentine's day very well, and the price is the same as the previous dior lipstick, cheap and fine. Let's look forward to having it!