Natural Lust Eye Shadow Palette 30 never-before-seen-lust-worthy shades is coming soon!
I thought so honestly but it definitely got mixed reviews online but I loved it, but I will have to agree with some comments that there are very similar shades because there is so many of them lol. But they have very unique shades too. I use mine around springtime, it's beautiful. This one looks fairly similar just more warmer pinks instead of mauve pinks.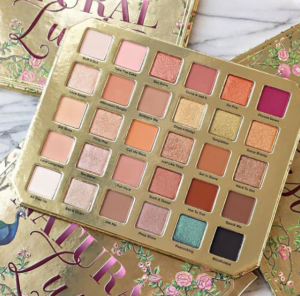 Because it has 30 kinds of color, and some tonal difference is very small, some difference is very big, so, it satisfied all sorts of audiences to the demand of different circumstance eye makeup .Because it's coming soon, so stay tuned!