Better Than Sex Eyeliner is coming, And female friends who are looking forward to seeing him soon.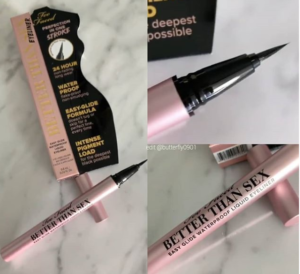 (the picture is from my friend)
As you can see in the picture, this eyeliner is not very different from other brands. Although it is not too unique in shape or color, I believe that if you get it and use it, you will get a different surprise. Because it has waterproof, shockproof, not stained, 24 hours do not fade super god function. And easy glide on formula. Intense pigment formula for the deepest black possible.
And it costs only $21. Women who want it can buy it on March 17.