Jouer is launching two new products, Let's swipe together.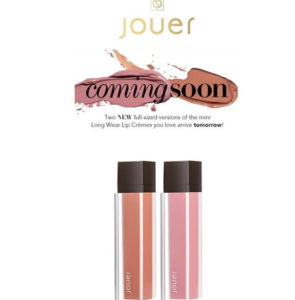 The jouer brand has previously made this lip glaze available in several different colors, but now it's available in two different colors. As the picture shows, you can have a look. These two kinds of color number are to belong to that kind of more wen wan color.Suitable for ladies with light make-up.Perhaps suit the little schoolgirl of literary youth.Of course, you can use it as a base for heavy makeup.
Both shades were #LimitedEdition mini's from previous sets. ..
▪︎Charmed -cool pastel peony.
▪︎Au Naturel -warm honey beige.
Available online at #jouer 3/5 @ 6am PST for $18ea. Use code DUPETHAT to save 15% on your order. ..