*** Visit TODAY'S CURRENT OFFERS page for CURRENT LIST of ALL OFFERS ***
9/18 update:
Zoya offer: Polish Exchange! 50% off polishes and free gelie-cure kit with orders of 12+ bottles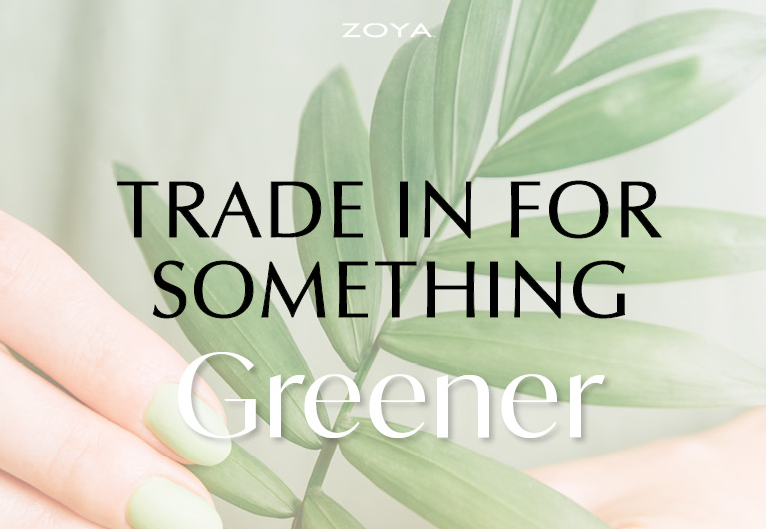 9/3 update:
Zoya: Get a Z-Wide Brush FREE with every bottle purchased. No limit.
Ends Monday, 9/7 at 11:59PM Eastern Time
use code BRUSH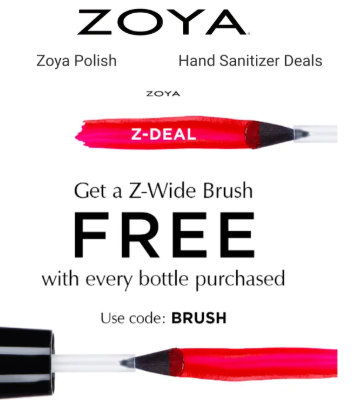 Expired content:
8/31 update:
Zoya offer: $25 off orders $50
using code BRUSH
Free shipping $55+
8/20 update:
Nail polish always makes us happy. Save a lot on our favorite nail polish and nail polish treatments and make us happier. Therefore, any order on Zoya, Naked Manicure, Geliecure, Oylie and Smart Spa products available on www.zoya.com is $50 off $25, which will bring fans a little happiness until Friday 8/21. Just use code GET25? ??
This post may contain affiliate links. Read the full disclosure.