A new palette with some very yummy looking metallics!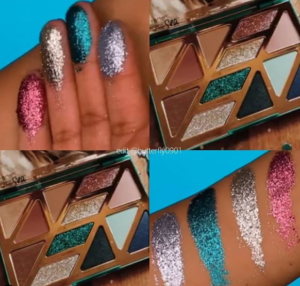 (The picture is from my friend)
 I saw the pics of the palette the other day, but I hadn't seen swatches, and seeing these ones I was actually really surprised, I didn't expect them to look that good! So pretty but I wish the pans were more cohesive. beautifun7, Looks so pretty.

Anyway, you can see what it looks like in the picture ahead of time. Are you excited? Yes, as you can see, the combination of light and metal is pretty cool. Different from other eyeshadow, this one is really high profile and special. Let's look forward to it.