As shown below, becca's new highlighter is coming, swipe for details.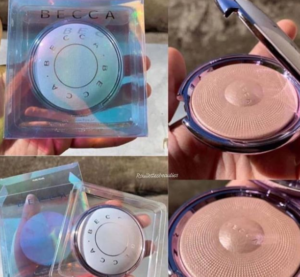 Looking at its shell, I feel adorable, super cute, and full of girl heart, very interesting. Although no launch info yet. I definitely need it! I hope this is a new formula and more shatter proof than previous…just received my brand new Becca highlighter in Ocean glow and it came shattered in a million pieces . And someone said that this would only be available in Hawaii. 
If you want to know more, just stay tuned. Let's look forward to this fantastic highlighter.