As is shown in the picture, Natasha denona Biba Palette is coming.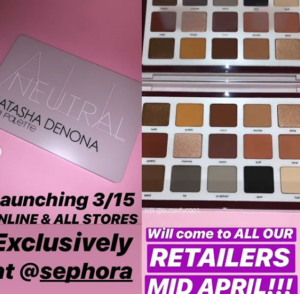 As you can see, this eye shadow comes in fifteen colors. You can see the colors clearly in the picture above, 15 kinds arrive by shallow deep color, allow yourself free collocation makeup look. Meet your different needs for eye makeup on different occasions. Also, if you want to know more about it, please keep an eye on my news.
At last, Launches online and in store at @sephora first on 3/15. In mid April it will be available at other retailers.