In the image below, you can see dior's new tricolor eye shadow.Swipe for details.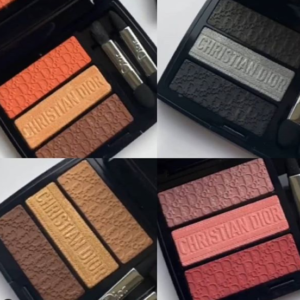 As shown in the picture, this eye shadow is just like the style of other dior beauty makeup products.High-end quality, and there is no sensationalism feeling, high-end revealed in the temperament and connotation, rather than a gorgeous appearance. This three-color eye shadow has four color Numbers, which can be selected according to your own preferences.
The following is its specific information:  #3Couleurs Eyeshadow Trio's.
▪︎ #PumpNVolume mascara. Updated formula and inner packaging that allows you to get the perfect amount of product.
▪︎ #PumpNBrow in 5 shades. .
Launch info TBA. ..
.