MAC Fix+ Cherry Blossom is coming soon. Do you have any expectations for such a romantic repair product?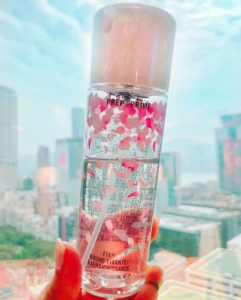 Look, the pink cherry blossom pieces are inlaid on the bottle, just like the cherry blossom rain falling all over the sky.The bottle body in succession, be permeated with the breath of the girl, bashful and romantic head on and come. And the internal design is different from other solutions. You can see a long, thin tube, which means you don't have to pour it out, so you can control how much you use.
But if you want to have it as soon as possible, You must be platinum or diamond and signed in to your acct to purchase.