COFFRET D 'OR new lipstick, a new dewdrop of skin care ideas, is coming.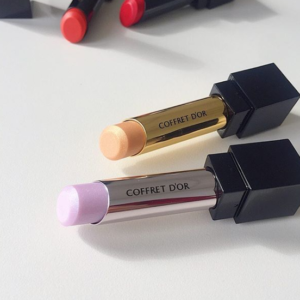 The first and second are the colors of the dulcimer.They are colored with pearls that match the yellow and blue background, respectively. After "not suitable for me" lip color, they can be transformed into a color that integrates with the skin.
In addition, still have yellow, the yellow that brings natural and bright sense to skin spreads out — golden pearl cooperates mature burnish. And brown, with a green unrolled line — blue pearls, to stimulate the transparency of the skin, very cool and elegant.
Let's look forward to it.