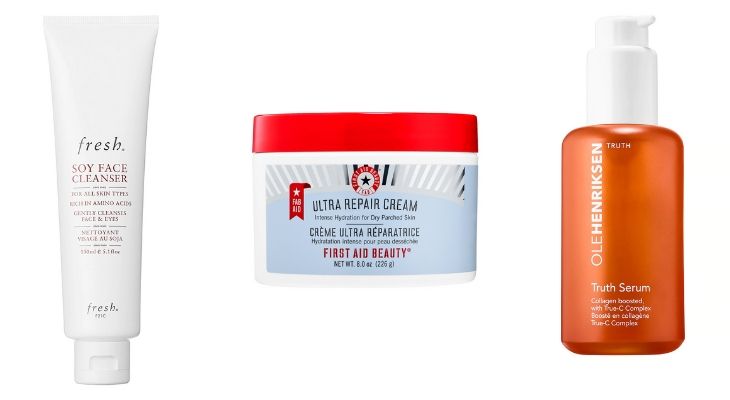 The Fresh Soy Cleanser:https://bit.ly/31EATsv
I originally received a sample of the Fresh Soy Cleanser in a gift box for Christmas, and after trying it, I had no problem purchasing a full sized bottle.
In fact, I actually specifically purchased it for a vacation I had at the time, which worked out perfectly because it conveniently acts as both a makeup remover and a cleanser (yes, you can use this cleanser on your eye makeup and it doesn't burn or sting at all).
The Fresh Soy Cleanser also tones your skin, so if you want to add that toning step, you can simply use this cleanser and you get the benefits of cleansing, makeup removing, AND toning.
Other skincare benefits include: tightening, soothing, and balancing. Trust me, it's the perfect cleanser, especially if you have sensitive skin like me.
First Aid Beauty Ultra-Repair Cream:https://bit.ly/2DPoWYN
I'll be honest right off the bat, this is a very thick moisturizer that might seem a little too intense for the face, but as someone who has sensitive skin, I can say with confidence that this product has never broken me out. In fact, it's made my skin less red, more bright, and totally blemish free.
I love that it's available in an extra large size that lasts for months, and can be used from head-to-toe. I actually used this after vacation when my skin starting peeling because of the sun, and it made the peeling skin SO much less flaky and dry. Even my boyfriend used it!
In my opinion, you get the most value out of The Ultra Repair Cream. The fact that it lasts for over a month is just a really nice bonus.
Ole Henriksen Vitamin C Truth Serum: https://bit.ly/2FakOTR
While a serum might not seem like an essential step for an effective skincare routine, if you want your skin to glow, you DON'T want to skip out on a serum. A basic moisturizer can really only do so much. A serum, on the other hand, has the ability to penetrate your pores more deeply and really deliver hydration.
In particular, the Vitamin C Truth Serum by Old Henriksen is my personal favorite.
While I'll be upfront and say that I haven't tried as many serums as I have cleansers/moisturizers, I can say that just one use of this product instantly made a difference in how my skin looked.
Add on top that Vitamin C is well-known for its ability to boost collagen, brighten skin, increase elasticity, and deliver hydration, and it's hard to resist this skincare gem.
Check out this article on how to use a jade roller if you're looking for the most effective method for applying a serum.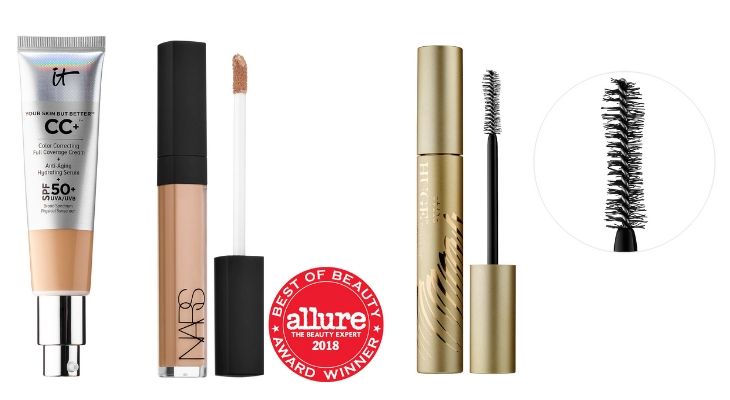 It Cosmetics Your Skin But Better CC Cream
I've been singing the praises of the Your Skin But Better CC Cream for quite some time, but I truly don't think I've ever used a better foundation.
Not only does it have great coverage, it's also SO easy to apply (I just use my fingers), it stays on all day, and it has so many skin loving ingredients in the formula that help make my skin even more dewy and glowy (you generally won't get that out of your standard foundation).
For instance, as someone who loves the sun, having SPF 50 in the formula saves me from sun spots and wrinkles. In addition, there's an anti-aging serum incorporated directly into the formula so that even if you don't want to purchase a separate serum, you can use this CC cream and you get all the benefits of a serum. In particular, this formula really targets anti-aging, which, as someone who just passed her 29th birthday, I appreciate.
If you'd like to learn more about this CC Cream, you'll find my full, in-depth review here.
NARS Radiant Creamy Concealer: https://bit.ly/2XKWkXG
I went through a phase where I didn't use concealer, and now, looking back, I don't know what I was thinking.
If I could pick only one makeup product to have with me for the rest of my life, concealer would probably be it. It just brightens up my eyes SO much and makes me look more awake (check out this article on how to apply concealer for the best results if you need a refresher).
Having said that, there's only concealer out there that I've found does the job when it comes to really brightening up my eyes and covering up those dark circles: The NARS Radiant Creamy Concealer.
This concealer never cracks or cakes under my eyes, it's super easy-to-apply (in case you haven't noticed I favour makeup that lets me use my fingers), and there's so many shade ranges to choose from that you're guaranteed to find the perfect match that makes it look like you're not even wearing makeup. It's a win, win, win!
I have a full review on all the things I love about this best-selling concealer, if you're interested in learning more, but in general, this concealer works wonders and is HIGHLY recommended.
Stila Extreme Huge Mascara: https://bit.ly/3kEBpzs
If you're familiar with my blog then you probably know that I've never been picky about what mascara I use. I'm usually much more concerned about the products that I'm putting directly on my skin…
Having said that, things changed after I received the Stila Extreme Huge Mascara in a sample package, and I just had to include it on this list of best Sephora products.
I started using this mascara simply because I had it, and boy was I surprised by what a different it made!
Not only does it give my lashes length, it also provides volume without that clumpy look. To me, there's nothing worse than mascara that looks clumpy and goopy. I prefer a more "natural" mascara that still provides volume and length. And honestly, achieving all three of those things has always been difficult. Natural mascara tends to not do much, and bold mascara tends to look clumpy.
But not with Extreme Huge Mascara by Stila. It gives me the volume and length that I want, but it still looks relatively natural. I mean, obviously you can tell I'm wearing mascara, but it doesn't look like I have spider legs crawling out of my eyes, 'ya know what I mean?
If you're also on the hunt for a "natural" mascara like this, while this product is more expensive than your basic drugstore mascara, I definitely think it's worth the price, especially if you have an event coming up where you want your makeup to look great.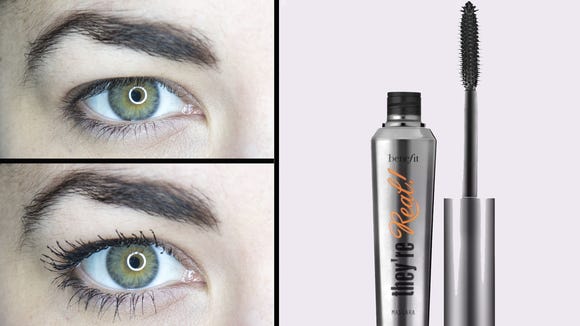 Benefit They're Real! Mascara: https://bit.ly/2DFnRD5
There are very few products at Sephora that can rack up a near-perfect rating with over 14k reviews. You read that right: 14 thousand. Benefit's They're Real! mascara is the most high-impact, low-maintenance mascara we've ever tried. In just one coat, it effectively lengthens, curls, and volumizes lashes, and the spiky wand is excellent for separating lashes—its domed tip grabs even teeny tiny lashes. We love it.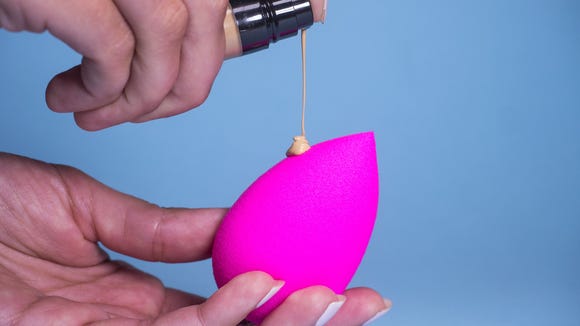 The Original beautyblende : https://bit.ly/2DJI4Y1
"$20 for a makeup sponge, are you crazy?" said no one who's ever tried the beautyblender. One go with this sponge and you'll understand why it's worth its hefty price tag. Its unique elliptical shape is designed to fit the contours of your face, but "what's so unique about beautyblender is its proprietary, soft, skin-mimicking material that is designed to be used wet to ensure minimal product waste and flawless, easy application and blending," beautyblender's founder Rea Ann Silva told us.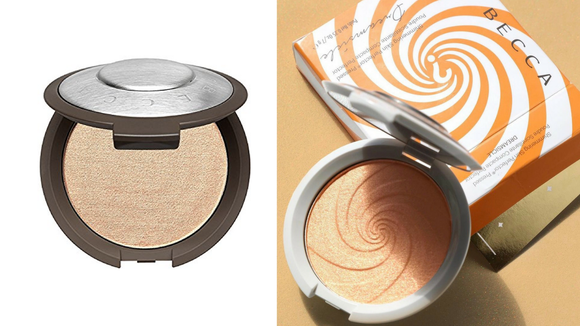 Becca Shimmering Skin Perfector in Champagne Pop : https://bit.ly/2F8TMMC
In our humble opinion, Becca's Champagne Pop highlighter is one of the best out there. The pinky-gold tone is complementary on nearly everyone, and the formula is blended with liquid for a creamy feel and a silky finish. It's perfect for a night out, and you can use it to highlight your cheekbones or dab atop of your favorite lipstick to create an on-trend metallic lip.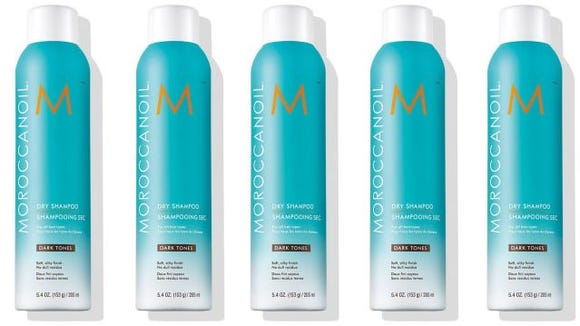 Moroccanoil Dry Shampoo (Photo: Moroccanoil): https://bit.ly/2CeAtjL
Dry shampoo is supposed to be a saving grace for those of us that maybe didn't have time to shower this morning, but many make your hair feel chalky, weighed down, and down-right dirtier. But this stuff is made with ultra-fine rice starch that actually makes oily hair feel clean, shiny, and smooth, and has a delicious, subtle vanilla scent. It's a bit pricey, but with this discount, it's time to give it a try.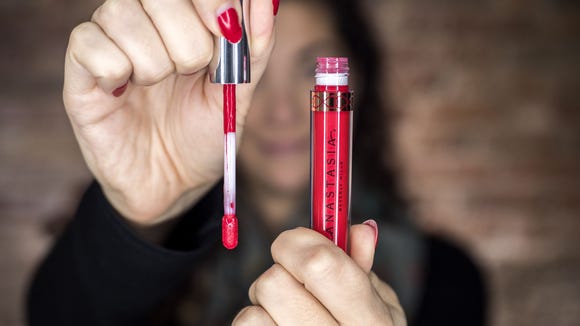 Anastasia Beverly Hills Liquid Lipstick : https://bit.ly/3gIu8fD
After testing the best liquid lipsticks on the market, we found that this buttery smooth Anastasia variety gripped lips in an almost latexy way that won't dry them out and will not fade, smudge, or transfer all day—even after the dentist. It comes in nearly 40 shades for every skin tone and occasion.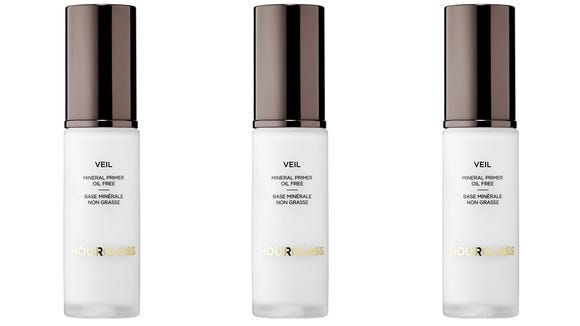 Hourglass Veil Mineral Primer : https://bit.ly/2PDnV8T
This beautifully-textured primer is a Sephora top-seller, with good reason. The oil-free formula is super silky to the touch and smoothes pores and wrinkles, making a great canvas for makeup application that will stay put all day (or night!) long. It's perfect for sweaty summer days, watery-eyed allergy season, and everything in between. The blueish white tint is also great for minimizing redness, if that's your ailment.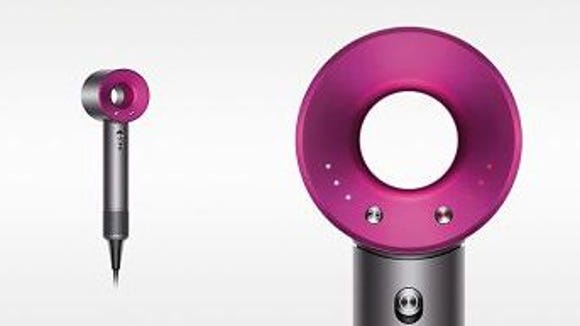 Dyson Supersonic Hair Dryer: https://bit.ly/3kttvZx
When we tested the best hair dryers on the market, the Dyson Supersonic missed our top spot (despite its great weight distribution and innovative technology) because it's just too pricey to justify for most people. However, this sale knocks off anywhere from 10-20% the typically $400 hair tool, which is significant. It's still expensive, yes, but Dyson products are very rarely on sale. If you've been debating, we recommend nabbing this while it is discounted.
Related Post: