*** Visit TODAY'S CURRENT OFFERS page for CURRENT LIST of ALL OFFERS ***
10/21 update:
Versed Skin offer: The Big Chill kit is a $30 value for just $16.99 and it includes a Frozen Cooling Globe plus minis of Just Breathe Clarifying Serum and The Fix Emergency Eye Mask.
No code needed.
While supplies last.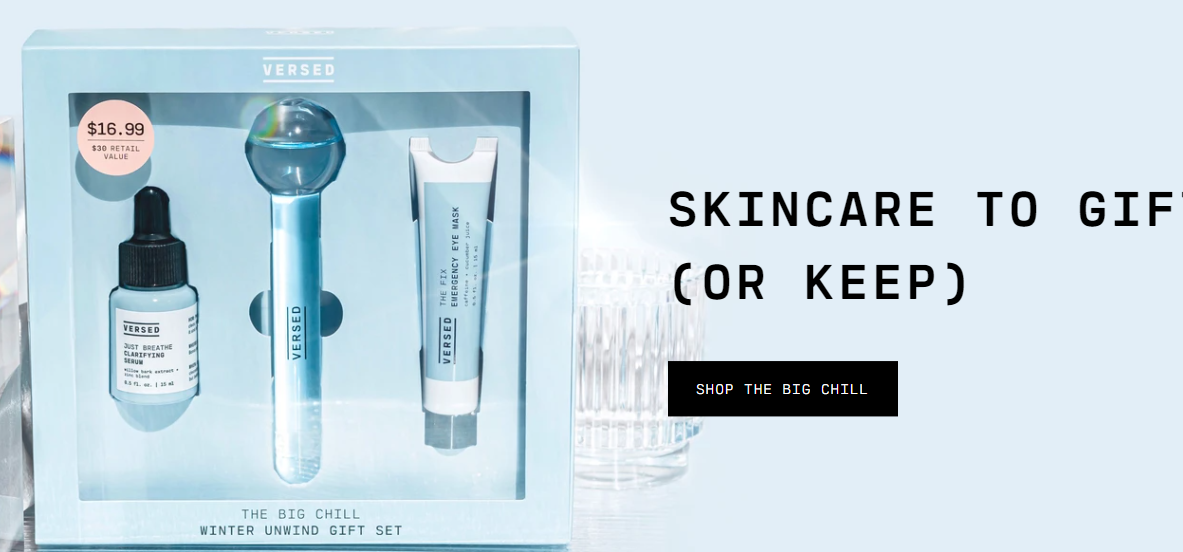 10/17 update:
Versed Skin coupon: Affiliate exclusive! 15% off any purchase.
Enter code JUST4U at checkout.
Expires October 17.
Wet n Wild coupon: 40% off all Bretman Rock products.
Enter code WWBRET40 at checkout.
Expires October 18.
Wet n Wild coupon: 30% off eyes and palettes, plus choose a free gift when you spend $30.
Enter code FAVORITE at checkout.
Expiration unknown.
This post may contain affiliate links. Read the full disclosure.