It's never too soon to start thinking about it: Black Friday will be here next month! While we all love shopping online, we love saving money even more, and that can mean braving the crowds for store-only Black Friday doorbusters. For the sake of planning, it's vital to know when stores will be open.
You can refer to the store business hours list below.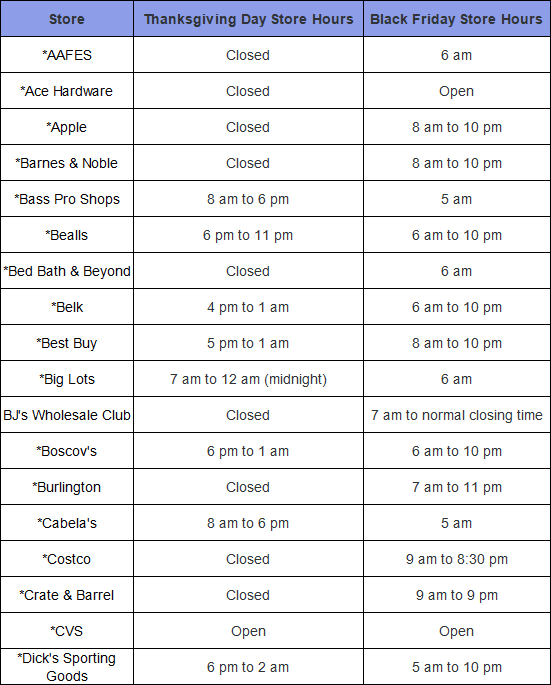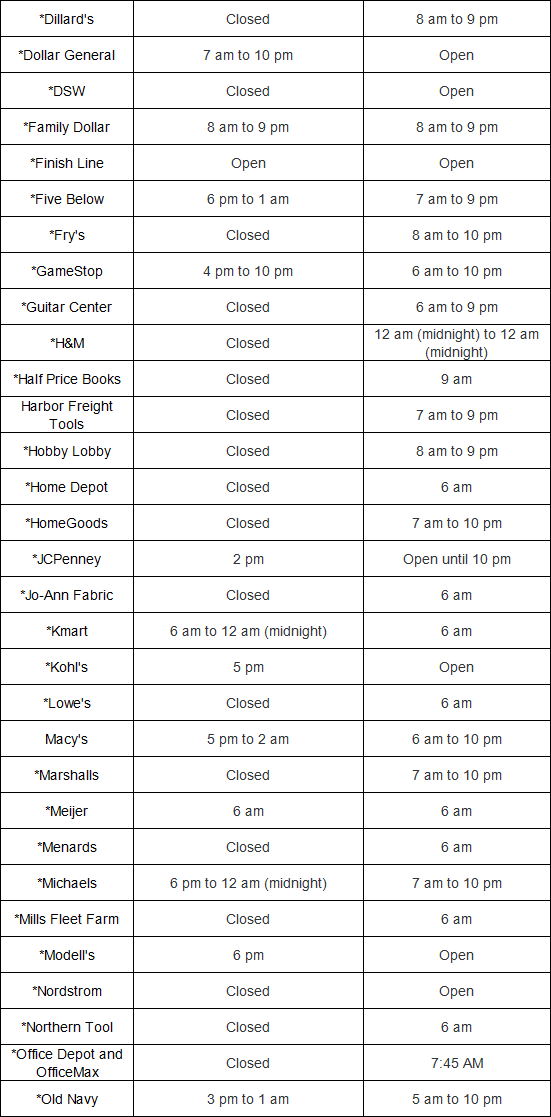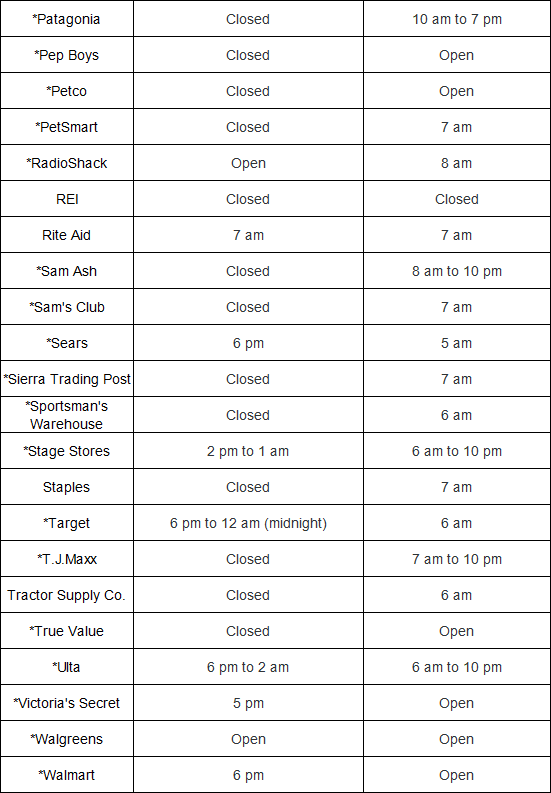 Note: Stores marked with an asterisk (*) have projected hours that haven't been confirmed yet . When in doubt, contact your local store.