What is Sephora Point System?
Sephora. It is a prestige omni-retail network of perfume and cosmetics stores. Sephora was founded in 1970. In 1997, it was bought by the French holding Louis Vuitton Moet Hennessy (LVMH).
Sephora Point System is a rewards schemes – a point system and a tiered program. Sephora's Beauty Insider rewards program.
How does Sephora point system work?
click this page: About Beauty Insider Loyalty Program | Sephora
Sephora presents a multi-format loyalty program based on the client's core network community. Sephora 's loyalty program is one of the top ten client acquisition strategies. The success of the program is in the successful combination of rewards, tiers and social activities. Together these three factors make clients interested in buying expensive cosmetics and prestigious health and beauty products.

There are three levels of membership in the Program: Insider, VIB and Rouge. All members automatically become Insiders upon registration.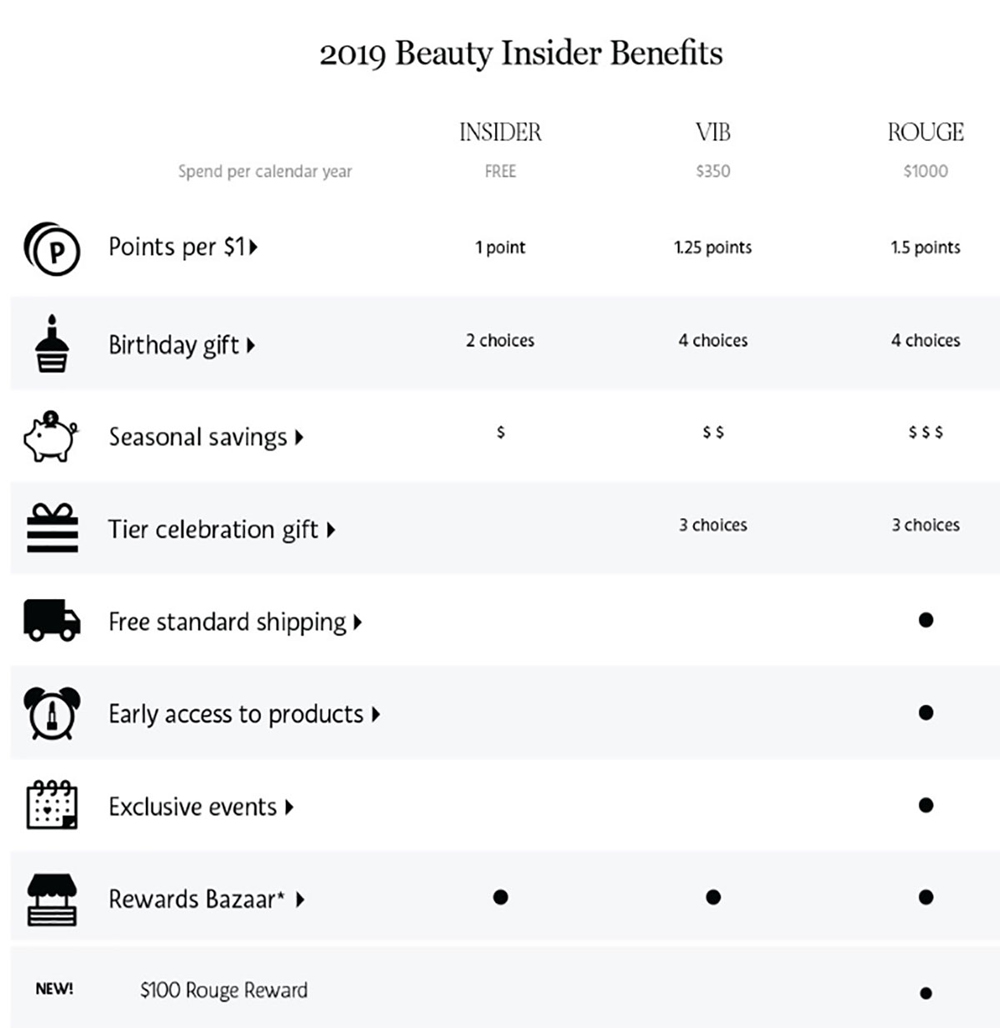 Under the Program, for every dollar spent (depending on the country of purchase) on Sephora products, a customer receives 1 point. VIB level allows receiving 1.25 points and Rouge level – 1.5 points. From time to time, members are awarded bonus points.
Points can be redeemed for all Sephora products sold online, at Sephora retail stores, at Sephora stores in the U.S. at JCPenney retail stores and online at www.jcpenney.com (but only for Sephora products and only if you use Beauty Insider's registered email address to order).
Are Sephora points worth it?
Sephora rewards points are worth so much more than a free cup of coffee. After racking up a few frequent buyer points on a Beauty Insider card, you get access to the best beauty bargains – like samples of best-sellers, branded beauty experiences, and even all-expenses-paid vacations.