*** Visit  page for CURRENT LIST of ALL OFFERS ***
10/26 update:
Missha US HALLOWEEN SALE:30% OFF MAKEUP & CLEANSERS + A FREE GIFT WITH ANY $30+
through 10/31
no need code

Missha US offer: VIPs get 30% off every day
no need code
Unknown expiration time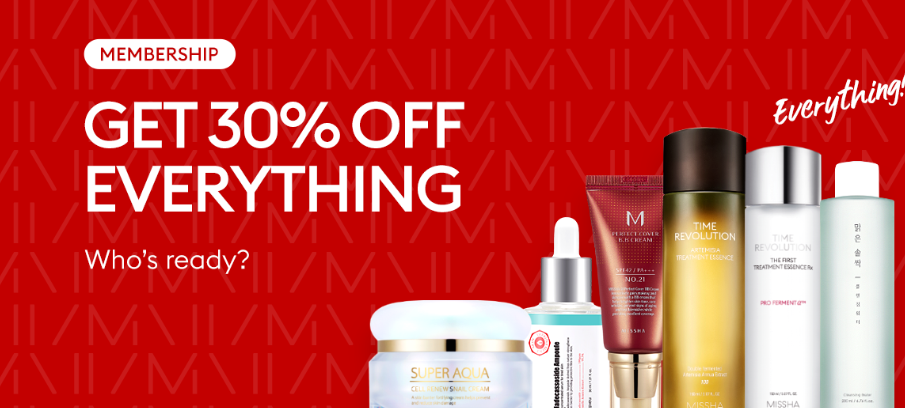 Missha US offer: Up to 80% off A'PIEU SITEWIDE + SHEET MASK DEAL
through 10/31
no need code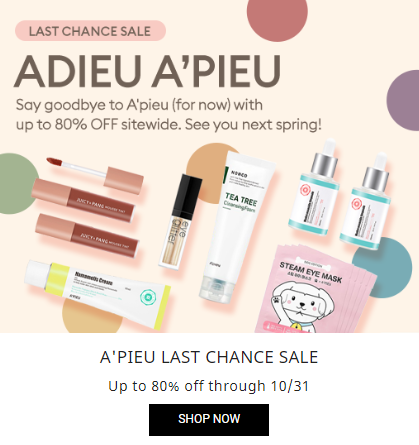 9/18 update:
Missha US offer: 50% Off All Makeup Flash Sale Today Only
Free GWP on $20!
no need code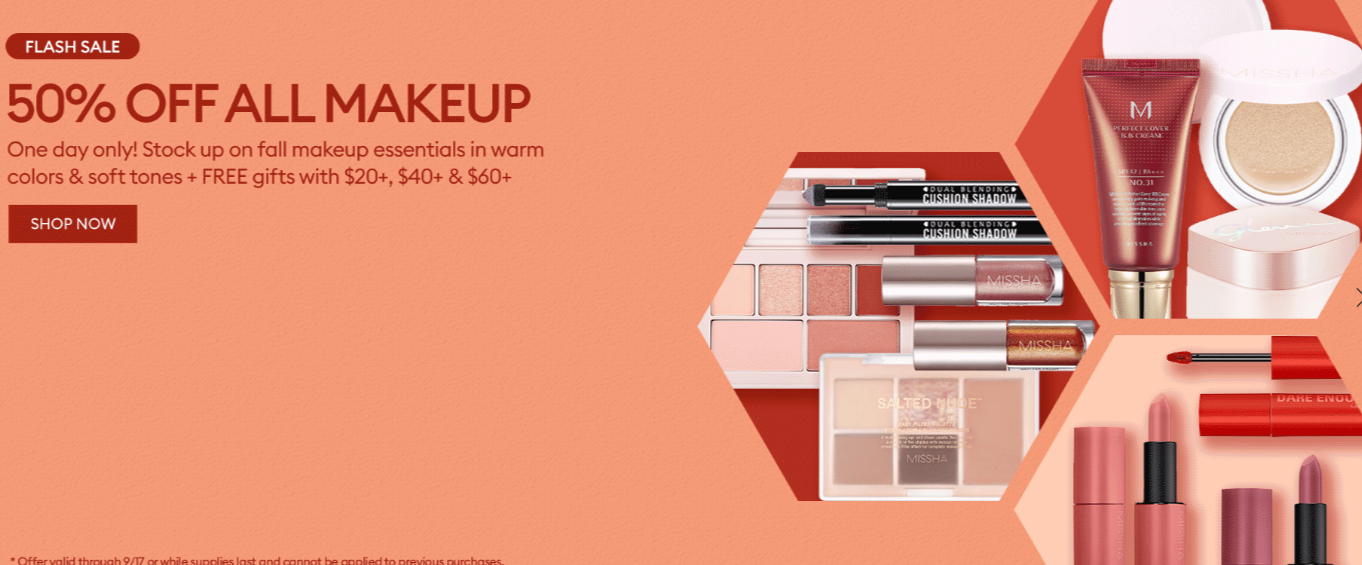 9/16 update:
Missha offer : 40% Off Fall Prep Skincare
Free GWP on $20!
no need code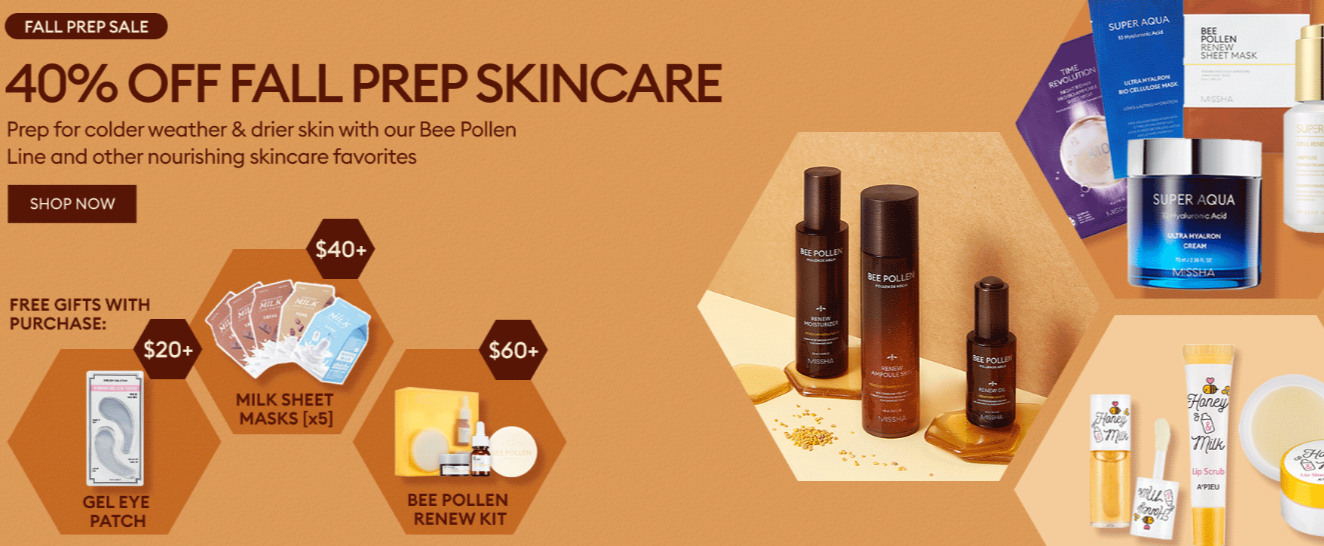 9/3 update:
Missha US offer: is clearing out some products that are expiring in the next 6 months at great prices! Cleansers, serums, masks, eye cream are priced $0.50 to $18.
8/29 update:
Missha End of Summer Flash Sale – 50% Off Suncare & After Suncare Missha is already doing a 40% off sitewide promotion, except for all the suncare products which are 50% off
8/25 update:
Missha 40% Off Sitewide w/ Free Gifts through 8/31
Members get free shipping when they spent $40+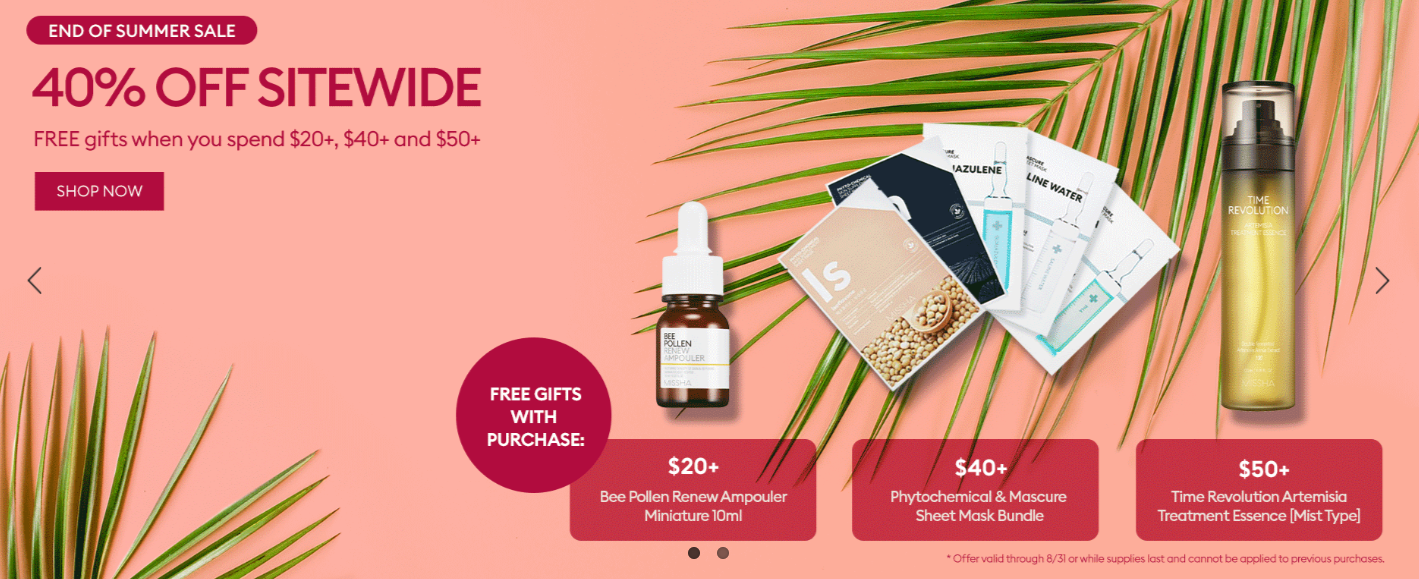 This post may contain affiliate links. Read the full disclosure.