Latex Love Lip Gloss is coming soon from ctilbury makeup .  SWIPE TO SEE MORE.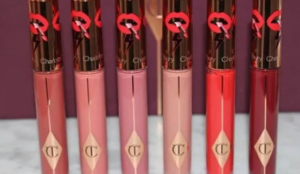 The latex love lip gloss is  $34 each one.
This new product is available in six different colors and sizes for ladies to choose from. And whether you're a student or an office worker, you can definitely find your colors in the six. A lacquered and intensely pigmented liquid lipstick with a lip-hugging effect to enhance the look of lips and coat them with brilliant mirror like shine. Because of its cream moisturizing crystal, so you no longer have to worry about the embarrassment of dry lips.
Finally, let's look forward to it.