*** Visit TODAY'S CURRENT OFFERS page for CURRENT LIST of ALL OFFERS ***
10/17 update:
Glow Recipe offer: Free Mini Double Cleanse Duo with all orders $50+
No code needed
Ends 10/17,
free shipping $35+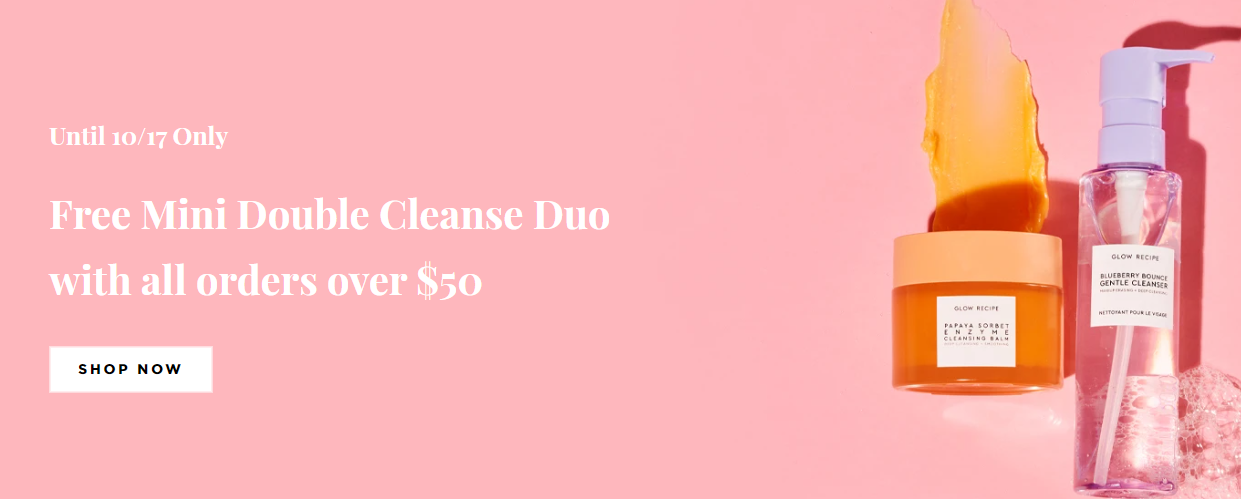 Expired content:
9/17 update:
Glow Recipe offer: $82 (A $91 Value) Plum + Pineapple Double Serum Duo. Exclusive for Members.
8/21 update:
Only applies to
Watermelon Glow Sleeping Mask
Watermelon Glow Pink Juice Moisturizer
Watermelon Glow Ultra-Fine Mist
Watermelon Glow Pore-Tight Toner
Watermelon Glow Lip Pop
Avocado Melt Retinol Eye Sleeping Mask
Avocado Melt Retinol Sleeping Mask
Blueberry Bounce Gentle Cleanser
Pineapple-C Bright Serum
Banana Souffle Moisture Cream
Papaya Sorbet Enzyme Cleansing Balm
Wakeup & Makeup Set
Get 20% off your order with the code: "AFTERPAYDAY"
Shipping: Free US Shipping over $20 & Free Express Shipping over $100
click here >>>
This post may contain affiliate links. Read the full disclosure.